Part 1
Let me start off by saying that I was a little leery about ordering from Ebaybanned. But honestly they have had great customer service and decent clone accessories. I have ordered quite a bit from them over the past few months and been satisfied with everything I received.
My original plan was to purchase a real 552 and use it for airsoft. Turns out I like it to much on my real steel M4 and have gotten sick of rezeroing/confirming the sight every time I pull it to use it for airsoft. So I decided to give Ebaybanned version a shot, for $80 bucks I figured I could not go wrong.
The sight took about a week and half to arrive and was packaged in a simple foam wrapper. Upon first inspection I really did not notice any real difference between the real thing and the fake. The only thing immediately apparent was that the fake is slightly lighter then the real thing.
The finish on the fake is almost an exact match in color. The markings are different. There is no Eotech trades and the Military/Law Enforcement markings are bigger and brighter in color.
Dimensions on the fake are very close to the real thing. It takes a very close look to see that there are very slight differences in proportions.
The control layouts are virtually identical.
The reticule on the fake is not as bright or crisp as the real thing. On the fake the NV button does give you a choice between a green sight or a red one. On the real 552 the NV button gives you an IR sight for use with NVGs.
Fake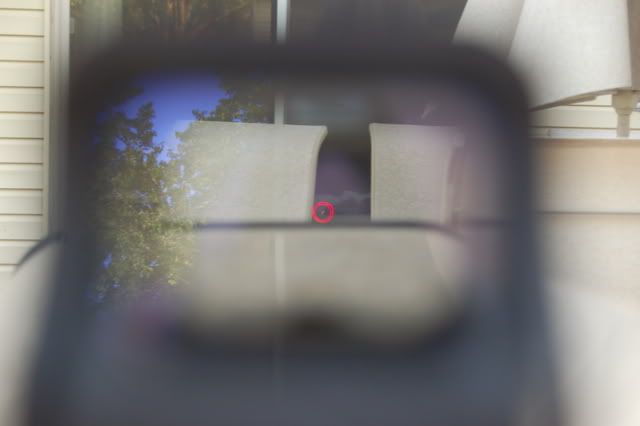 Real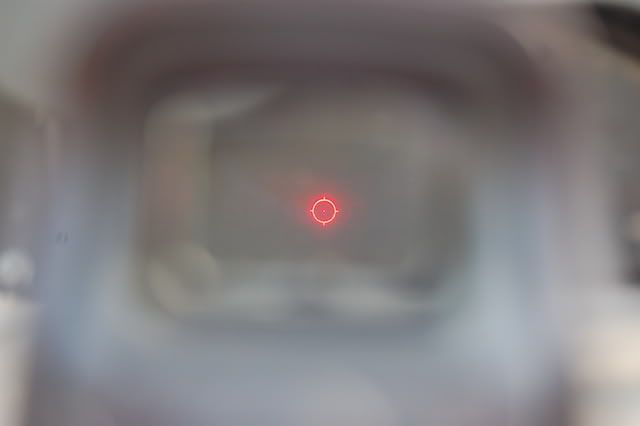 On the fake you can see where the reticule is projected from.
Part 2
Also on the fake the reticule can be seen from the front of the sight. It's not really noticeable but it is there.
We will have to wait and see what kinda durability this thing has. My real sight has taken a fall off the work bench and did not even get a scratch. If I had to guess the fake would probably not fair any where as well. In the end I feel this sight is great alternative to the pricey originals.